SWS Manual Fimware Update
Seneye Products > Seneye Web Server (SWS) > SWS Instructions (English) > SWS Manual Fimware Update
Prepare the SWS
Remove all cables from the SWS.
Remove the top of the SWS by unclipping the two push-in clips on the sides of the SWS.
Once the top is removed you will be able to see the inside.
Prepare the USB memory stick
Format a USB memory stick (ideally 8GB or smaller) to "FAT32"
If you are using a MAC click here for instructions
Download the SWS firmware from here
Copy the firmware onto the memory stick
The file on the USB stick needs to be called "firmware.sws" (if windows hide the file extension only "firmware")
ex. firmware (1).sws or firmware (1) will not work
Flashing the firmware
Insert the stick into the USB socket on the SWS
Locate the small reset button and keep pushing it down while connecting the power cable
The light sequence will then change whilst the firmware is loading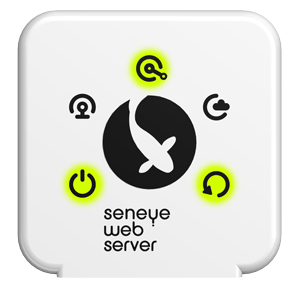 When the firmware is loaded the power light will remain on constantly
To reassemble your SWS, push the two components back together gently. The clips on each side should reseat into the holes.
Reconnect any cables that you have disconnected