Saltwater pH line and checking the marine box on SCA
Seneye Products > Using seneye connect software application SCA > Saltwater pH line and checking the marine box on SCA
If you are using your seneye device connected to a PC in a marine aquarium then you will need to check that the system is set to use the correct mathematics for the pH calculation. If this is not set then the pH output will be high by a few points. To check this please follow the instructions below.
If you are using a SWS then Trim and the Marine Tick box are accessed by the GUI and not the seneye connect.
1. Open the SCA and click on the "settings" tile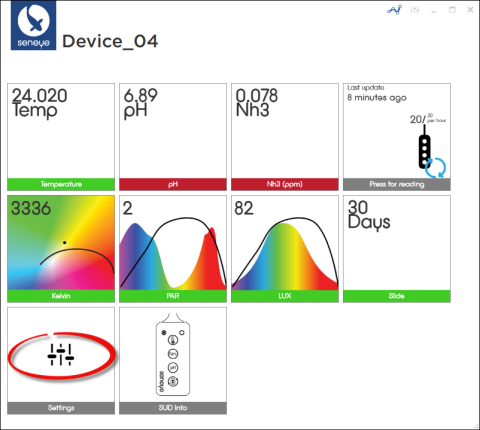 If you cannot see the SCA, it may be in the system tray on your PC. Click here to find out how to check.
2.Tick the box below to confirm you are using the device in a marine aquarium