VIXMINI Module Set Up and Reset Instructions
Seneye Products > Seneye Web Server (SWS) > SWS (Seneye Web Server) Instructions (English) > Edimax Wi-Fi Instructions > VIXMINI Module Set Up and Reset Instructions
Set up Instructions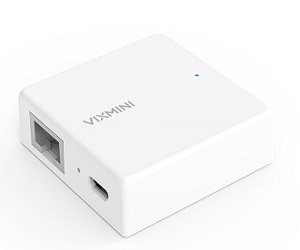 1. Power On
Plug the Micro USB power cable into the power port of the VIXMINI. Make sure you are using a standard 5V/1A power adapter. Otherwise, it may cause malfunction
DO NOT PLUG IN THE ETHERNET CABLE UNTIL DIRECTED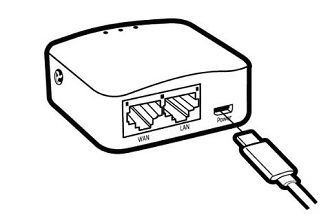 2. Connect
Once the Vixmini is powered it will generate its own Wi-Fi network that you need to connect to in order to set it up.
You can connect using a smart phone, tablet or laptop via Wi-Fi settings.
If you are using a smart phone or tablet fully TURN OFF any mobile data access.
Go to your network settings and join the VIXMINI SSID (Service Set Identifier) I.E. Network.
The SSID is printed on the bottom lable of the router with the following format:
SSID:VIXMINI-XXX
password: goodlife
3. Access the Web Admin Panel
Open a web browser (we recommend Chrome, firefox) and type in to the address bar: http://192.168.8.1. You will be directed to the initial setup of the web Admin Panel.
If you receive the 'Your device is not connected to the internet' please refresh the page and check you are still connected to VIXMINI-XXX.
A) Language Setting
You need to choose the display language of the Admin Panel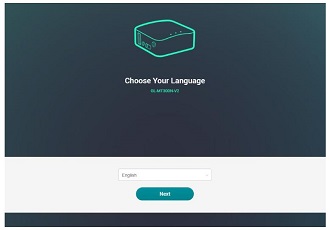 B) Admin Password Setting
There is no default password for this Admin Panel.
You must set your own password, which must be at least 5 characters long. Then, click Submit to proceed.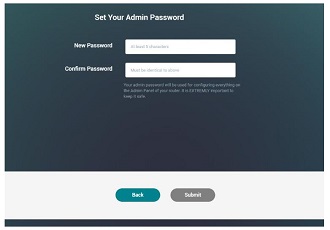 C) Admin Panel
After Initial setup, you will enter the web Admin Panel of the router.
4. Go to the Internet section of admin panel
A) Cable section - Click 'Use at LAN'
B) Repeater section - click Scan to find your network.
If you see a blank screen you need to turn your smart phone landscape.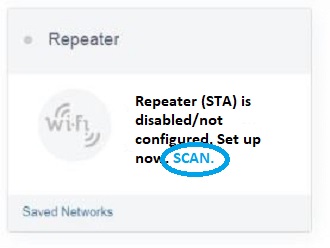 Choose your network from the drop down list and enter password.
This is the network your Vixmini will use to connect your Web Server to the internet.
Enable the rememember button to save. Click Join.
When connected to your network the circle next to Wi-Fi will be blue.

5. Connect Vixmini to Seneye Web Server
Connect the Viximini to the Seneye Web Server with an ethernet cable.
6. Finish setting up Vinimix
Click on main menu. On your smart phone this will be the three little lines in the corner.
Click on More Settings > Click on Network Mode
Select Extender. Click APPLY
Choose your network, fill in password and click APPLY.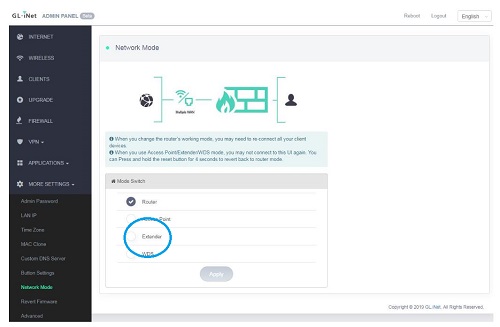 Once connected, if you refresh the page you will get the 'Device not connected to the internet message' and your SWS will be connected to the internet.
Reset Instructions
If you have a change in router or you change your network password you will need to reset your Vixmini.
To reset the module to its factory settings press and hold down the reset button for 10 seconds then release All user data will be cleared.
Please then wait 1 minute.
Once the VIXMINI has been reset the light on it will flash and it will appear on your netork settings. (Follow set up instructions from stage 2).
What next?