How to adjust your parameters on the SCA
Table of contents
[MISSING: System.API.no-headers]
On a seneye you can adjust each parameters value if needed. Unlike most tests equipment the seneye device does not require calibration as it uses a replacement sensor chip the seneye+ slide. We also recommend that the seneye device is kept clean as this will influence the reading qualities.
The instructions below show how to adjust a parameter values on the seneye connect application. If you are using a SWS then specific instructions for this are on the link here.
All parameters are adjusted in the same way so the following example for PH will also work for NH3 and temperature. If you have just changed your slide we would advise that you allow the slide time to become stable before making changes.
If you are using a SWS then trim is done through the GUI
Click the padlock symbol on your seneye connect. This will open a set of advanced features.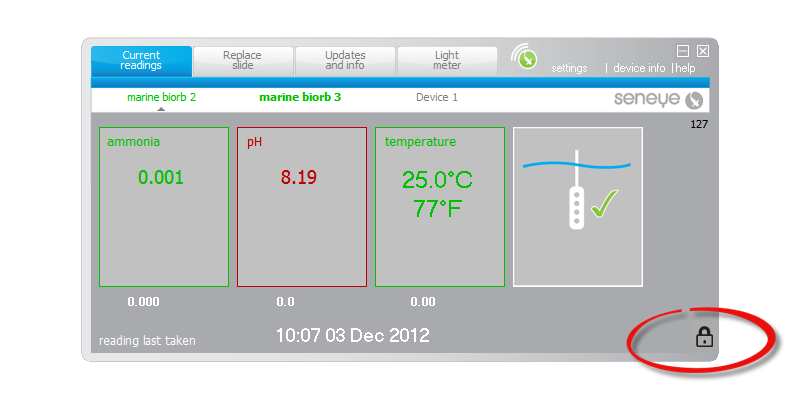 Once open use the '+' or '-' buttons till you achieve the desired level.
In this case we are going to click the '+' button twice to add +0.2 trim to PH.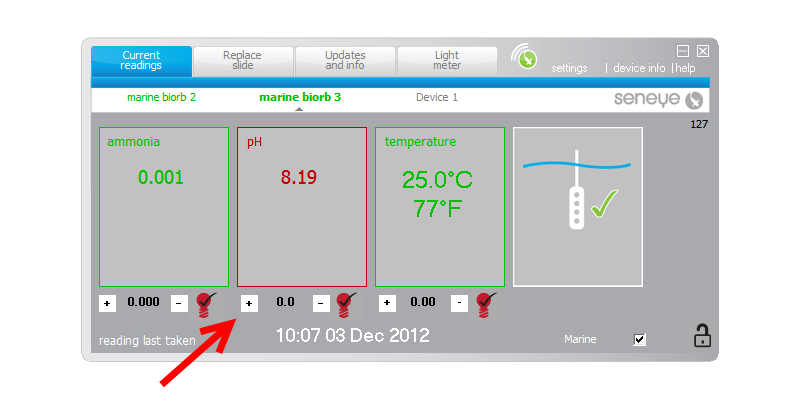 The additional value will appear in the box after a few seconds. Once you are happy press the padlock symbol to save the changes. The next readings you send to seneye.me will carry this extra trim and it will be shown on the seneye.me graph. It will also work for your alerts.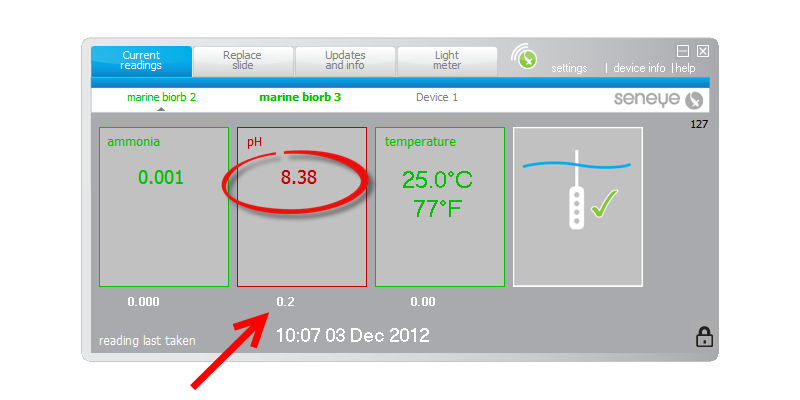 To adjust NH3 use the '+' or '-' buttons as you did with PH till you achieve the desired level. Then save as above.
Adjusting Temperature
You can adjust temperature as above, unlike with PH and NH3 any adjustment will not zero when you activate a new slide and it will stay until you next adjust it.